Taj Mahal Private Tour Packages
Call Us at +91 9837023321
What could be better than spending time at the world's most beautiful monument, Taj Mahal? For many, visiting Taj Mahal is the most important task, as they all are rely on travelling and exploring some beautiful and amazing places. Keeping the desires of the tourists, Taj Mahal Private Tour, Same Day Agra Tour By Car brought a variety of Taj Mahal day tours which are capable enough to give some memorable moments.
Enjoy some of the best Taj Mahal Private Tour Packages, Same Day Agra Tour by Train which gives you wonderful experience to visit the Taj Mahal, they are just made for the tourists who love to explore historical places to visit in India. Explore the most popular travel heritage sites and some other ancient places. Choose the best which fits into your dreams and budget and just sail out your boat in the direction of wind-blowing.
Take a Look at Our
Golden Triangle Tour Packages
India is full of amazing places and exploring all of them at a round is not possible, so Taj Mahal Private Tour come up with several awesome Golden Triangle Tour Packages. Basically, Golden Triangle Tour 4 Days is the consortium of India's three most historic and well cultured cities Delhi, Agra, and Jaipur. All these cities are rich in historical monuments, delicious culinary items, beautiful tradition, and thousands of living mind-blowing stories.
Experience the wonderful UNESCO world heritage sites in India. Explore the luxury Golden Triangle Tour 5 Days which includes the major attractions like in Delhi, you can visit Jama Masjid, Qutab Minar, India Gate and Lotus Temple. You have an offer to see the love symbol visit Taj Mahal at Agra. Next, proceeed to Jaipur which known as famous Pink City. On reaching Jaipur you can visit the main attractions like Amber Fort, City Palace, Hawa Mahal and enjoy the vibrant and colourful markets of this city.
About Us
We offer customized Taj Mahal Private Tour Packages for groups and individual tourists. we specialize in Taj Mahal Tour Packages along with various tourism related services in north india. some of our tours are Private tours, Golden Triangle Tours, historical tours, festival holidays, art and crafts tour, heritage holidays, museum tours, wildlife tours, religious tours.To make the vacations super exciting, Taj Mahal Sunrise Tour offer best of arrangements. all you need to do is to inform us the arrival and departure time along with duration and budget of your vacation. we assure to make your vacations one of your lifetime experiences.
Experience the wonderful journey from Agra to Delhi by car. You have an opportunity to explore the beautiful historical places to visit in Agra. We provide the best Agra Overnight Tour which includes the famous tourist places and some major highlights heritage buildings. Enjoy the Agra Sightseeing from Delhi visit - Taj Mahal, Agra Fort, Sikandra Tomb, Humayun Tomb, Akbar Tomb etc. You have an option to explore Same Day Taj Mahal With Fatehpur Sikri. Fatehpur Sikri is a very small town and nearby Agra city. It founded by a 16th-century by Great Mughal Emperor Akbar. It made by Red sandstone and all buildings are looks stunning. Visit Buland Darwaza which is Huge Gate is the entrance to Jama Masjid mosque. Visit nearby the white marble Tomb of Salim Chishti. Visit Diwan-E-Khas hall which made for the centre of the meeting point. Jodha Bais Palace which made of Hindu and Mughal designs.
KNOW MORE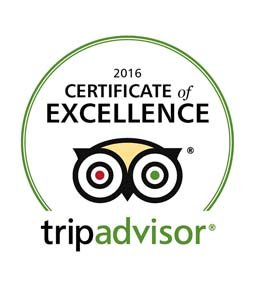 We adhere to Covid appropriate behaviour: Please note that all our cabs are sanitazied after each trip. All our drivers and staff persons are fully vaccinated and wear masks at all times.